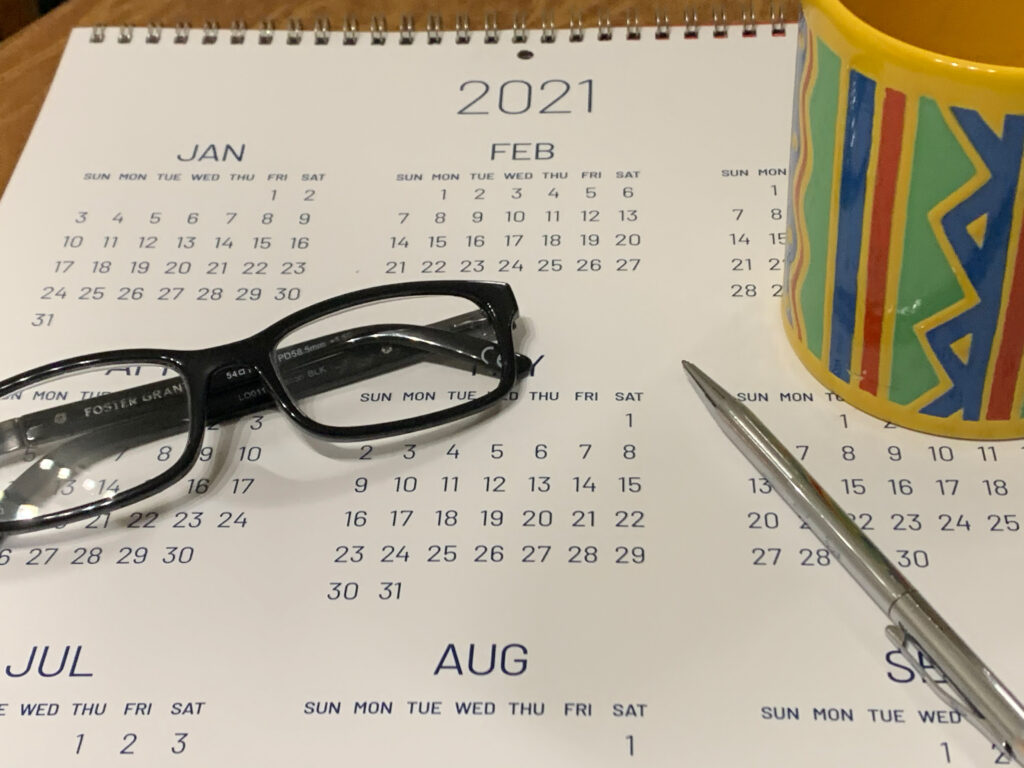 Hindsight may be 20/20, but 2021 will be all about forward thinking. How many times will you hear a slogan similar to that over the next year! LOL! Headline philosophies aside, let's take a closer look at what the new year can represent for business, and all of us.
A New Year and a New Brand
Almost from the get-go, 2020 was associated with being a terrible year. Memes and slogans branded it as one of the worst years ever – and our expectations fell in line with the brand. If something bad could be delivered to humanity, 2020 was up for the challenge. So much so, the idea of swarming Murder Hornets made perfect sense! But just as we helped create the aura of 2020, we can do the same, but in a positive way, for 2021.
Nothing feels better than leaving stormy clouds for clearer skies. We're all craving a year of of change. And as the vaccine makes its way to the population at large, hope for putting COVID-19 behind us will finally feel like it's within reach. So, even before the ball drops in Times Square, we've begun to view 2021 as a reset – a new beginning. And a new brand for a new year is already taking form. But brands are cultivated – so it's up to all of us in the business community to pave the way for a positive outlook.
Feeling Better and Motivated
With this new 2021 brand comes a renewed spirit. Of course, it will take time for things to approach "normal" again . . . but that doesn't mean positive expectations won't precede that change. Wait, did I just say "normal?" Let me be clear, I fully expect "normal" to be something a little different than we remember. And it will be a slow transition. Some of the 2020 behaviors and habits will continue. Remember that we're entering 2021 as a more technologically savvy bunch. Also, we're much more accustomed to the concept of a mobile office. So don't expect an immediate return to people-filled offices and conference rooms. And don't expect coffee shop meetings to start popping up anytime soon. I expect we'll still be in a world of Zoom, streaming virtual events, and delivered video content. This is not specifically a bad thing – and as your target market changes, so must you. But here's the question; Is your business ready for a more motivated, if not changed, business environment?
The Value Proposition
As your prospects become more positive and motivated, they might also be still suffering from lost income and financial issues. So consider shifting your value proposition to reflect those potential conditions accordingly. And let's keep in mind that many have had a difficult few months emotionally. Perceptive business owners will recognize the increased need for the more human side of business. People sometimes want to share their stories and we need to learn how to listen better. Showing empathy and concern for the well being of our clients gives them (and you) a deeper connection and provides for better business relationships. Have you taken the time to understand and address their changing needs? If not, start there.
Ready, Set, Go
So, as the world celebrates a new beginning, be ready for them. Refine your messaging, create the content, be visable, and don't let your business fall back into the dark mood of 2020. Good riddance 2020, and hello 2021! Join me in cultivating the new brand and help to make it the great year we all want it to be.
Cheers and Happy New Year to All – stay healthy, well, and positive.
Mike