Seeing the forest instead of the tree depends on where you're standing.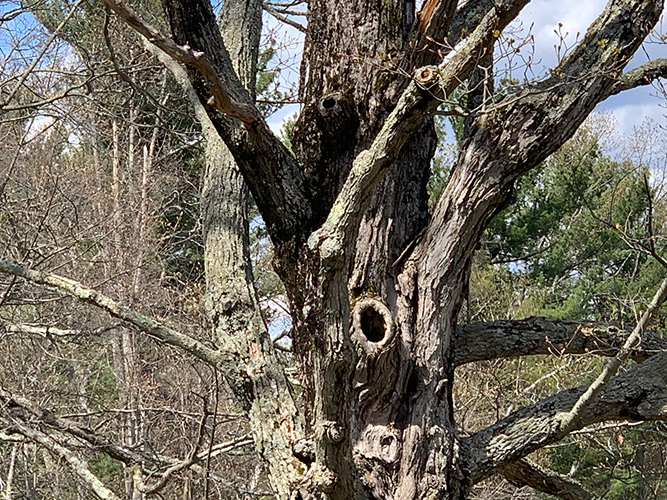 Even as we enter the second week of May, most of the country still continues to shelter-in-place. Although we are starting to see some businesses attempt to return to work, the truth is, getting back to business-as-usual will be a slow process. I expect there will be several reasons for this:
Workers and consumers who are at higher risk from the more serious symptoms of COVID-19 will be slow to re-emerge from their shelter-in-place.
Businesses will likely remain very conservative when it comes to spending money.
As businesses lay off employees, they have reduced human resources to rely on.
As unemployment increases, consumers will have less money to spend.
There is contradicting information regarding when it is safe to re-emerge from a shelter-in-place, resulting in further trepidation and nervousness.
Of course, these only scratch the surface. The challenges small businesses face in the months ahead are complex and many. It looks like a big old tree blocking your view of the forest. So is it time to give up? Certainly not. Now is the time to expand your vision.
Smart businesses understand that changes in the marketplace affect their value proposition. Needs and priorities shift, and value is a function of need and economic factors. This is happening now, so we need to remain aware of this new marketplace. That said, it's a great time to redefine the value proposition of YOUR products and services with respect to your target audience's changing needs. Can you make a strong case as to how your products and services might make their own transition easier, make them more efficient, or even increase profitability? Are you able to offer more flexible or attractive payment terms?
This would also be a great time to establish goodwill. There will be plenty of businesses out there trying to profit on COVID-19, or aggressively attempting to generate some quick business. There will also be increased collections activity by overzealous businesses trying to generate cash flow. In contrast, if your business can be viewed as empathetic and focused more on helping your clients and prospects survive, even thrive, your brand will benefit.
So my advice is to step away from this ominous tree that's limiting your scope, and expand your view of the forest. In doing so, there will be new opportunities that present themselves - new approaches to new problems. If your business can recognize them and offer solid solutions - your target audience will respond in kind. Stay safe, stay healthy, and start formulating your new plan today.
Mike