Breaking News:
•
Radio and Podcast personality
Jordan Rich
is partnering with Pascarella Multimedia on a new project - including a series of videos. Very exciting stuff . . . stay tuned!
•
Pascarella Multimedia is proud to be a post-production partner for Harvard Fairbank Center for Chinese Studies and their Harvard on China podcast. The program consists of interviews conducted by James Gethyn Evans and features guests who are prominent authors and scholars on the topic of China.
Harvard on China Podcast
---
Latest Article:
Why Do Words Matter?
•
In this crowded environment of media channels, we have to compete with a lot of noise. It's everywhere you go. Some of it is promotional, some of it is entertainment, and then there's the 24/7 news cycle that can often seem like both. Social media adds yet another dimension to the noisy landscape. So . . . .
Read This Article >
---
Featured Client: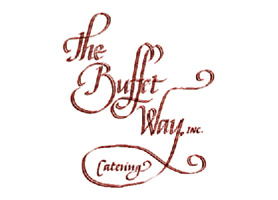 Located in Marlborough, MA. The Buffet Way is catering at its finest.
"Pascarella Multimedia is my go-to media company. They provide me with great advice and service . . . every time."
- Dan Mauro, President
Visit The Buffet Way at
buffetway.com